September 07, 2022
The Boomerang Staff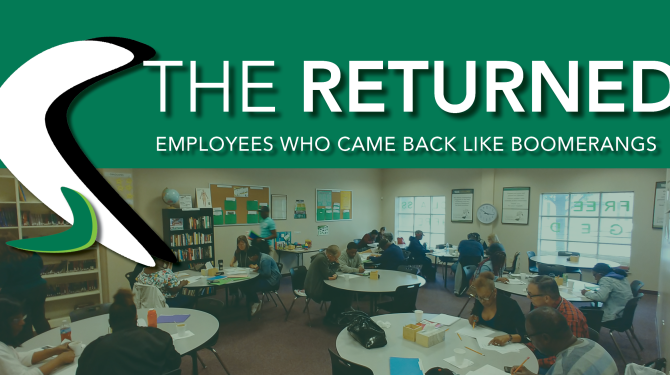 As Seeds President Bonnie Entler gives new employees the welcome tour, she introduces coworkers with a little background information, such as "one of the long-time staffers" or "new, just like you!"
But now there's a growing category of employees — "The Boomerangs" also called "The Returned." These are the staff members who left Seeds for a time, and returned, or who joined the staff after working with Seeds in another capacity.
Your Heart Stays
The nonprofit world gets a bad rep for burnout and low salaries. Often, people spend a few years at one organization and then leave for a larger one. But every now and then, you find your Calling. It's bigger than a paycheck, it's bigger than you. That Calling keeps you up at night while working at other jobs, until the Calling finally pulls you back to a nonprofit who shares your mission and beliefs.
Seeds of Literacy was that nonprofit for Kerry Klein (Director of Grant Development), Katie Kucera (Director of Communications), Todd Seabrook (Virtual Classroom Coordinator), and Christine Lee (Volunteer Coordinator). All pursued opportunities after Seeds, only to return with a new appreciation for the organization.
Greener Grass?
Their reasons for leaving were varied, but all four experienced dramatic lifestyle changes as a result.
For Todd, then the Digital Literacy Coordinator but a writer at heart, the pressure to "produce or perish" was real. He left Seeds to pursue his writing full-time, while continuing to run his small press, The Cupboard.
Christine, then a full-time site coordinator, wanted to transition to part-time, and took an opportunity that required fewer hours. With her newly-found spare time, she added Silver Sneakers instruction to her routine.
Even though Seeds' first Development Officer Kerry managed all aspects of fundraising, including events as well as individual stewardship and corporate giving, she wanted to pursue a specialization in grant writing. To do that, she had to leave Seeds.
Katie, Seeds' first Communications Director, was lured away after booking a GED graduate-turned-decorated-airline-pilot to share their story with Seeds students. Captain Courtney was so thrilled with the promotional efforts Katie employed to entice students to attend the presentation that the two became friends, and she recommended Katie for a new communications role at her airline.
The Transitions
KERRY
After she left Seeds, Kerry served as the Director of Communications and Foundation Relations for one of the largest human service providers in Northeast Ohio, "And led an amazing team of fundraising and marketing professionals," she added.
"I then moved into a consulting role where I was able to assist many of Ohio's nonprofits and educational institutions with securing grant funding, including CWRU, Cleveland State, and Tri-C. I've helped local organizations bring more than $10M in government grants to the Greater Cleveland community."
That success caught Bonnie's attention. Fortunately for Bonnie, Kerry was thinking about Seeds, too.
"I really missed the collaborative and supportive culture Seeds offered," Kerry admitted. "Plus, as a grant writer, I was experiencing the excitement of the award but often missed out on seeing the best part – the real impact on people's lives."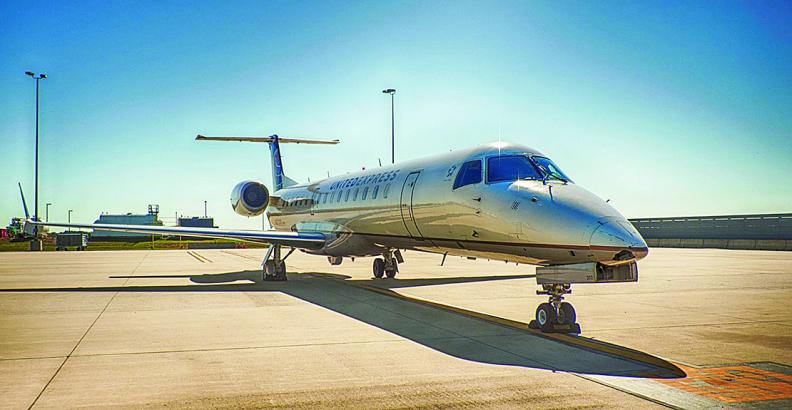 KATIE
Katie enjoyed the work she did at Seeds, but was drawn to the airline opportunity — an office just two miles from her home and corporate perks like unlimited free travel to brag about.
"It was a really exciting position, new to the company, and the airline was rapidly expanding," she said. "I felt like no matter how scary change is, this was an opportunity I could not turn down."
She'd alternated between corporate and nonprofit roles her entire career, each allowing her to exercise different skill sets. Her crisis communication skills, rarely used in nonprofits, were used daily at the airline. In fact, just as she was beginning to find her stride in aviation, COVID-19 struck and the company had to take immediate action, opening non-stop emergency communication with pilots and flight attendants along the entire East Coast.
Meanwhile, Seeds had shrunk the staff in an effort to financially protect the organization during its closure. Although some roles were no longer vital with classrooms empty, the pandemic raised a new need. Bonnie needed someone with both the knowledge of Seeds and the crisis communications experience necessary to keep the Seeds Family informed and safe. She reached out to Katie to freelance.
"The uncertainty of the pandemic made me crave the familiarity of the Seeds' camaraderie," Katie remembered. Plus, freelancing as a mar-comm generalist, Katie could take on a variety of projects when needed, from graphic design to crisis strategy, filling the gaps.
TODD
For nearly a year after he left Seeds, Todd set himself on a rigorous schedule: Daily researching, writing, and revising chapters of his book Anamalia: A Bestiary.
"The book is a collection of fantastical descriptions of 140 animals based on their collective nouns," he explained, referring to collectives such as, a murder of crows, a pandemonium of parrots, or a pride of lions.
Writing is certainly a passion of Todd's, but it is a solitary pursuit. To break up his day and provide a little income, he taught at the college level as an adjunct professor and spent time at the gym.
But even while he enjoyed his creative endeavors, Todd found himself thinking more and more about the Seeds students and wondering if there was something he should be doing to help them in their own successes.
CHRISTINE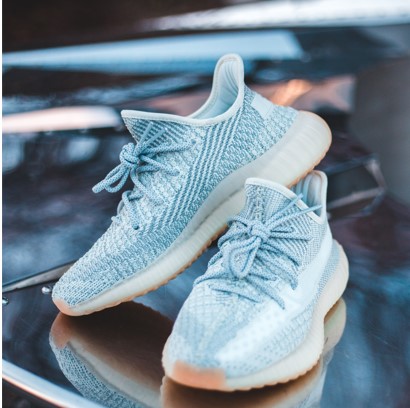 Christine was really enjoying her time coordinating professional development workshops for the Literacy Cooperative and teaching a variety of Silver Sneakers classes. But she never forgot her time at Seeds of Literacy.
Eventually, like the rest of the world, Sweatin' to the Oldies came to an abrupt and complete stop with the pandemic and she started looking for other positions.
Persistence Pays Off
Vice President of Programming Carmine Stewart jokes that Bonnie's legendary persistence is the reason she is at Seeds.
CARMINE
As a passionate leading voice in the adult education field, Carmine had been around Seeds and the staff for more than fifteen years.
Bonnie frequently asked her to join the team officially, but Carmine already had a busy lecture schedule, was teaching at the college level, and was the President and CEO of her own consulting firm.
When the State of Ohio added GED alternative tests, Carmine agreed to bring everyone up to speed on the tests, provide professional development to the tutors, and help Seeds explore workforce development partnerships — Temporarily. As a contractor.
At the conclusion of her consulting contract, Bonnie asked her again to join the full-time staff.
"She finally wore me down," Carmine joked. "I loved that Bonnie was truly committed to implementing research-based best practices in the classroom. I have worked for so many organizations that answered every single one of my why questions with because we have always done it this way. Seeds was different. Seeds is different. After working with the staff and meeting some of the tutors, I was sold."
What brought the others back to Seeds? According to Carmine, the answer is simple, "Bonnie. She doesn't give up trying to put the right people in the right roles for the good of the organization."
Homecoming
TODD
As his book was nearing completion, Todd found himself returning to Seeds to help out, check in, say hi. He sat in his old spot at the staff lunch table, tutored students, and organized things, even though he was often reminded that he no longer worked there. (Much like the guy in Office Space, he just kept showing up!)
A year after he resigned, he officially returned, taking on special projects for Bonnie. In typical Todd fashion, he began scanning thousands of pages of curriculum, because "One day we may need digital copies," he said. He was right. Four months later, COVID hit and his foresight led to his new role: Virtual Classroom Coordinator.
KATIE
Katie returned as a freelancer near the beginning of the pandemic. Each time she insisted her return was temporary, part-time, Bonnie and the rest of the staff just smiled. By September 2020, Katie resumed her role as Director of Communications full time.
What changed? "I suffered a series of tragedies and while coping with that, I realized that the people at Seeds aren't just my coworkers, they are my family," she said. (Literally, too. Her aunt and uncle have been active tutors at Seeds for several years.) "Bonnie and the gang were really great when I needed them the most. Returning to Seeds felt like coming home."
Like so many others, the pandemic and the frailty of life caused her to reevaluate what she was doing. "The airline was fun and challenging, a dream role really. That hasn't changed," she said. "But my perspective had changed. I needed to do something to make a difference in people's lives, to know that what I was doing mattered."
KERRY
As Seeds adapted and Bonnie began rebuilding her staff, she reconsidered the organization's needs and redefined some of the roles. National funding opportunities had typically been elusive, but having someone focus exclusively on grant writing could turn that around — and Kerry was just the person to do it.
Confident in Kerry's ability to take Seeds to the next level, Bonnie persisted. Nine years after she first left, Kerry returned, this time as the Director of Grant Development.
"I really missed being part of a nonprofit team," Kerry admitted. "Everyone is very passionate about their work and goes above and beyond to ensure a positive experience for students. Bonnie leads by example and her commitment to Seeds' students inspires the entire team."
"At Seeds, I feel as though I'm truly part of the mission. I look around the classroom and see the smiles on students' faces as they master new concepts and get to celebrate their accomplishments at graduation."
CHRISTINE
During the pandemic, Christine looked for part-time opportunities in the community. When she needed a reference, she called Bonnie.
But Bonnie and Carmine had something entirely different in mind for her.
Thirteen years after she left the classroom as a Site Coordinator, Christine returned as the Volunteer Coordinator, managing the recruitment and training of volunteer tutors for the newly launched Virtual Classroom.
"The opportunity was just right for me. It was flexible for my schedule, but also a new way of doing things during the pandemic," she said. "I'd always been in awe of the students and the tutors, their dedication to education. In the classroom, my focus was students. Now I am able to put that knowledge to use preparing new tutors."
The Expansion No One Predicted
The Returned agree on one thing: the future of Seeds is exciting.
"COVID forced our hand at going virtual," Katie said. "It was an expansion that Seeds had never considered."
Christine has always been impressed by the adaptability of Seeds. 'We're always innovating and looking for ways to better serve learners. It's impressive how the program staff pivoted to virtual while never compromising on the quality, mission-driven service. "
The 1:1 model is unique across the country. More and more students from out of state have joined the program, unable to find options near them that are free, flexible, and individualized. Todd said that the Virtual Classroom often has students and tutors working together from locations spanning the globe.
Kerry noted that the VC allows Seeds to bring tutoring directly to the students locally too, breaking down so many barriers to participation. Clevelanders for whom transportation, childcare, or work schedules were an issue now take advantage of the Virtual Classroom. Kerry noted other local opportunities, "We can bring our program directly to homeless shelters, senior centers, corrections institutions — supporting people with the most significant needs."
For all of the Returned and new members of the Seeds Family, each day is an adventure.
IN THEIR WORDS
CHRISTINE (Originally Hired 2002 for 6 years, Returned February 2021)
There is a strong sense of team. The staff is hard-working, cooperative, and energized by the work they do. I like feeling part of something bigger than my small part.
KERRY (Originally Hired 2011 for 1 year, Returned May 2021)
Bonnie leads by example and her commitment to Seeds' students inspires the entire team. I can see how much Seeds has grown since I've been away and I'm really excited to be a part of it now.
Katie (Originally Hired 2017 for 2.5 years, Returned officially September 2020)
Lots of companies claim a "family-like culture." But at Seeds, we really are. We work together, we support each other. We genuinely enjoy each other's company. We laugh. We bicker. We compete. We cooperate. All of the things a real family does. And at the end of the day, our work improves the lives and families of so many others."
Todd (Originally Hired 2017 for 1 year, Returned officially October 2019)
I enjoy trying to fix things, and at Seeds, it feels like everyday we are fixing the problems created by a broken educational system. Even just a little at a time.

(Editor's Note: He also fixes staplers, bowls, and desks, and organizes just about everything, whether we want him to or not.)
---
HE WHO NEVER LEFT
We'd be remiss to leave out Chris Richards even though he's not a Returned. He's even more rare: a long-time Never Left. He didn't need to leave to realize Seeds was where he belonged. Chris joined Seeds as a Site Coordinator right out of college and in August 2022, he celebrated 15 years of service to the organization! Other than President Bonnie Entler, he has the longest continuous tenure. He even remembers working with Christine and Kerry during their first season at Seeds.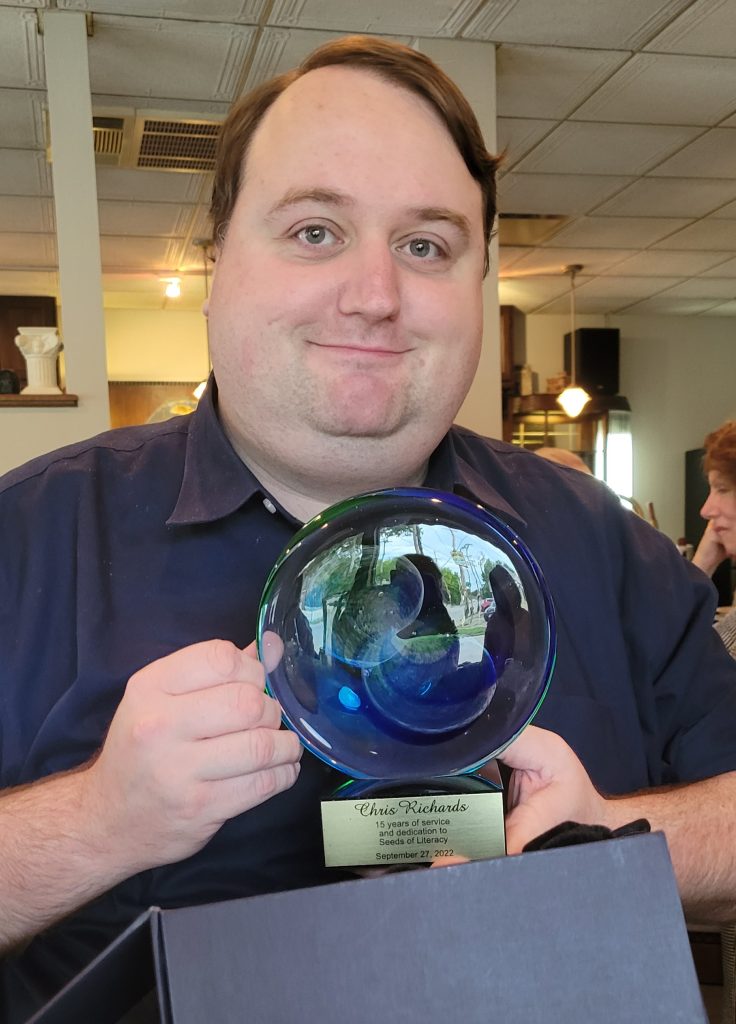 # # #
KLGK