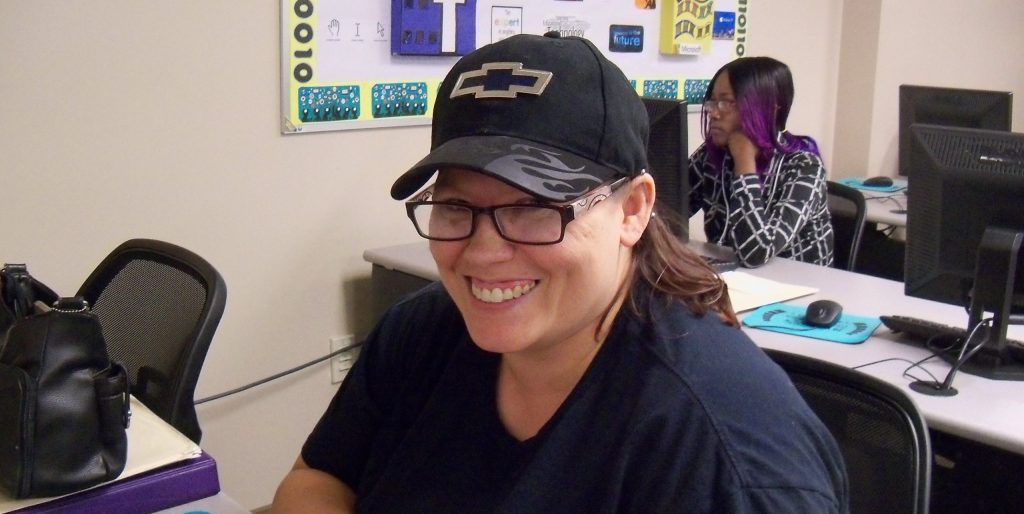 Are you ready to start your future? An education is step one! With Seeds of Literacy, you can get free adult education classes and high school equivalency (GED®/HiSET) tutoring.
Having your high school equivalency (HSE) will open a lot of doors for jobs, school, and training. Improving your skills will also help you in your everyday life and set an example for your family.
Seeds of Literacy offers FREE HSE prep and basic education for adults. (That means our students are all 18-years-old and older. Some are even in their 80s!) We can help you figure out what skills you need to work on and get you ready for the HSE test, or any of your goals.
We offer:
FREE one-to-one help from tutors
flexible class/tutoring times
learning at your own pace
lessons on all HSE subjects
computer skills lessons
FREE official practice tests 
a friendly and relaxed place to learn AND the option of the Virtual Classroom
We hold Orientation for new students every week. We're also open all year. This means there's no time limit on your education. You can start whenever you're able to. You can be with us for as long as you need.
You are in charge of your own success.

Our Locations
We have two physical classrooms for Cleveland-area adults, and a Virtual Classroom for tutoring by phone & video.
Seeds West
3104 W. 25th Street, 3rd Floor
Cleveland, OH 44109
(corner of W. 25th & Clark Avenue) Click here for a map
Seeds East
13815 Kinsman Road
Cleveland, OH 44120
(corner of Kinsman & E. 139th Street) Click here for a map
Both of our physical locations are along major bus lines. They also have free, secure parking.