October 17, 2019
Bob Frost celebrated at Seeds of Literacy's Thrive! on Oct. 11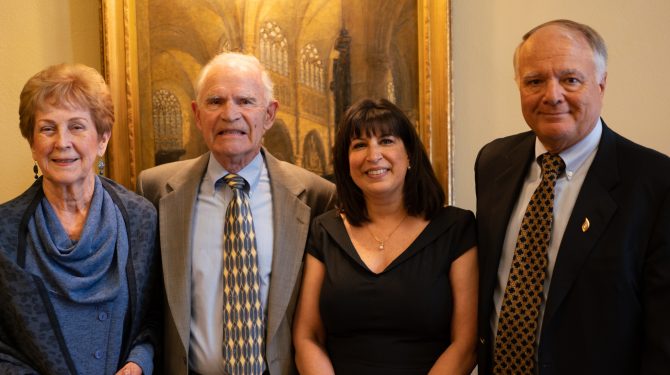 Seeds of Literacy held its signature event, Thrive!, on Oct. 11 at the Union Club in downtown Cleveland, where the organization honored tutor and advocate Bob Frost with the Cultivator Impact Award.
Now in its second year, Thrive! celebrates those who help Seeds of Literacy students succeed and thrive. After honoring Bill Litzler with the first Cultivator Impact Award in 2018, this year Seeds decided to recognize Frost, who was instrumental in restoring state funding to Seeds of Literacy after a year without it.
About 135 guests joined Seeds of Literacy staff and students for lunch, followed by a presentation that featured testimonials from Seeds students Angelo and Keeva, the presentation of the Cultivator Impact Award to Frost and several proclamations and special recognitions issued to both Frost and Seeds of Literacy for their good work.
Seeds of Literacy was also delighted that Ohio Sen. Matt Dolan was on hand to introduce Frost and that Ohio Rep. Thomas Patton was able to join as well. Rocky River Mayor Pamela Bobst was also able to be there and discussed the impact Frost has had on her life.
Here's a few pictures from the event. If you joined us, be sure to share any pictures you might have taken at Thrive! using the hashtag #SeedsThrive. Thanks to everyone who was able to join us and thanks to all those who help Seeds of Literacy students to grow and thrive!