Graduation: Class of 2022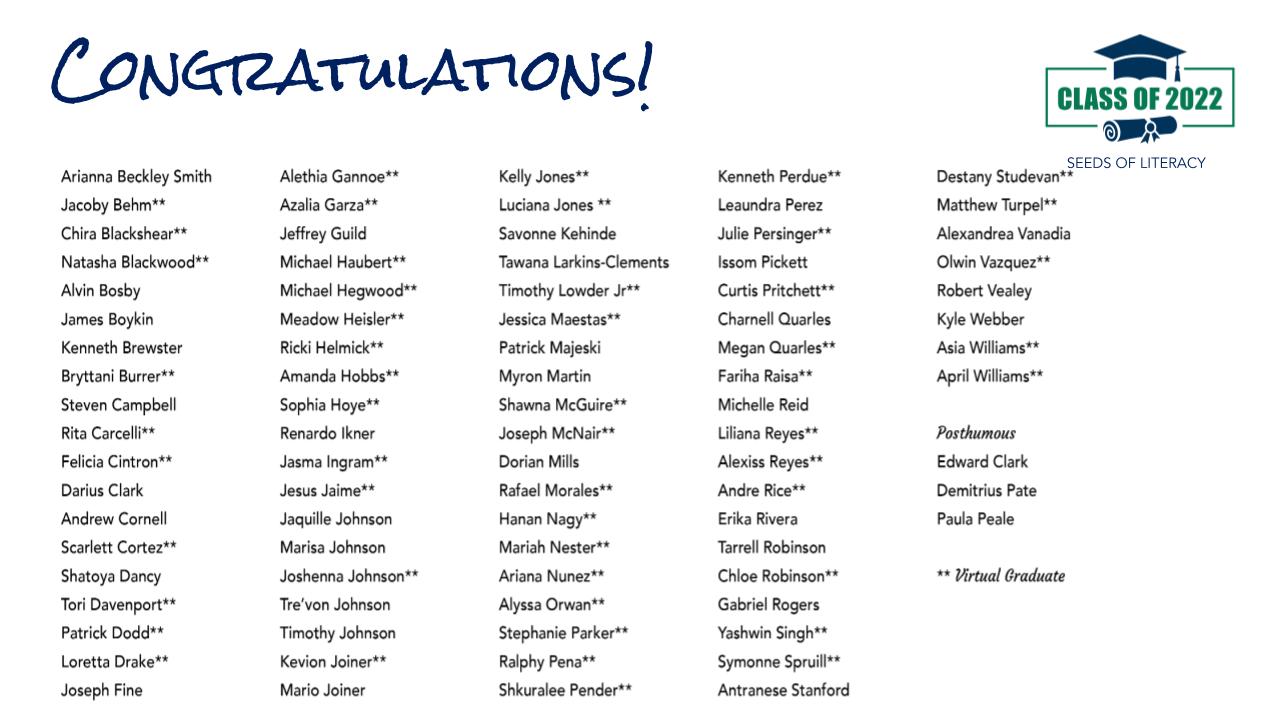 Click the button to view the 2022 Graduation Gallery of professional photos by Victoria Stanbridge. You can download any of the photos for free!
---
Watch a Recording of the Program Below
For high school seniors, graduation is an important rite of passage. Unfortunately, our adult learners didn't have the same experience. They didn't graduate high school with their friends for a variety of reasons — life got in the way.
But they returned to Seeds, sometimes decades later, demonstrating that it is never too late to finish school.
Seeds was honored to give them the chance to put on caps and gowns, and celebrate their perseverance and success with family, friends, and tutors.
This special event also recognized the dedication of our volunteer tutors, without whom none of this would be possible. Chris Richards and Anne Cudnik presented the Arthur Zammikiel Outstanding Tutor Awards to:
---
Seeds of Literacy would like to offer special thanks to:
Bruno's – for providing the meal for our grads and their guests every year
Photographer Victoria Stanbridge – who captured this important day with her beautiful photos
Giant Eagle Foundation – for the delicious cakes