May 24, 2019
[PHOTO ESSAY] Student Shares Success at Sinatra-Themed Event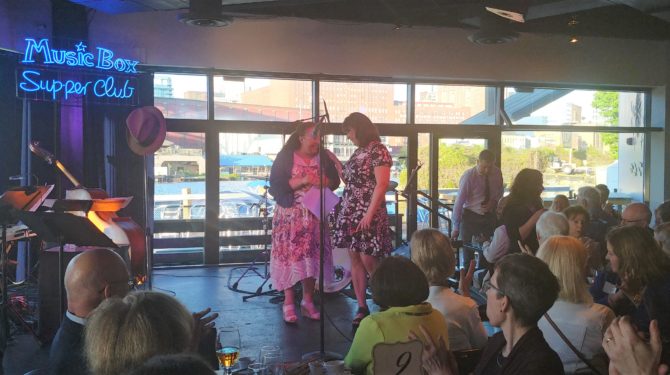 On Thursday, May 23, 2019, more than 160 guests attended Sinatra! for Sonata, a fundraiser for Seeds.
Performer Michael Sonata, a sought-after Sinatra impersonator, transported the audience back in time.
But the true star of the show was student Abigail Figueroa.
Check out our photo essay from the event, as well as a video of her speech.
(Click the image below. Scroll down and continue scrolling slowly to view slideshow. Images will not advance on their own.)