October 26, 2018
[VIDEO] Grad Shares Story of Illiteracy's Impact On Health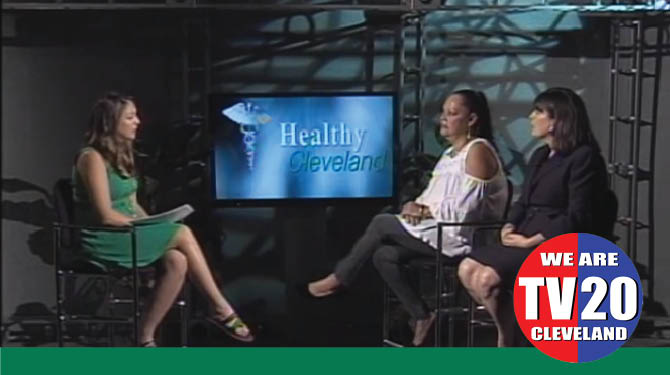 ~ Scroll Down to Watch the Segment ~
Maria Rodriguez, a 2012 graduate of Seeds of Literacy, appeared on TV 20's Healthy Cleveland with Leah Haslage. Executive Director Bonnie Entler appeared with her.
Before Maria had her daughter, she went to her doctor for a regular physical. The doctor told her she was pregnant, but she admits she did not know what that meant. Months later, she returned to the doctor, concerned about her weight gain. "The doctor told me I had a baby in me," she confessed.
"I was afraid to ask questions, and ashamed to admit I didn't know or understand what they were telling me," she said. And even though she felt this way every time she saw a medical professional, it wasn't enough to propel her to make a change.
It was her grandson that told her firmly, "go back to school, grandma." She figured she was too old, but when she went to the bank, she saw a flyer for Seeds of Literacy. "I didn't even know what LITERACY meant," she admits. But since Seeds was in the same building, she decided to check it out.
When she enrolled, she was at a 4th grade reading level. But all that has since changed.
Maria is now able to help several members of her family with chronic ailments. She understands at-home medical procedures and treatments, and knows what side effects to watch for when they take new medications. These were things she would not have been able to do before coming to Seeds, she said.
"Seeds isn't just a place to read and write and do math," she told Haslage. "Seeds taught me I don't need to be afraid to ask questions. The sky's the limit. Nothing's impossible. If you don't know it, you can learn it."
# # #
KLK
RELATED READING
Literacy Saves Lives: Struggle for Health Understanding Compounded by Illiteracy