October 10, 2018
[VIDEO] WKYC's Ana Garcia Visits Seeds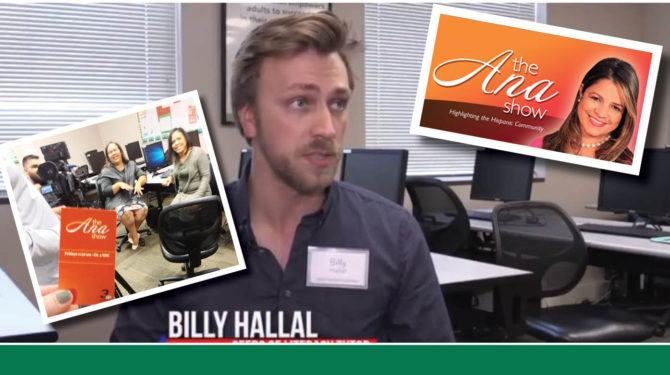 In September, Seeds of Literacy, with generous support from our friends at The Cleveland Foundation, held open houses at both locations. Students were encouraged to bring guests to show off their school and prove that it's never too late to finish your education.
The highly publicized event drew members of the community — potential students, tutors, and even some new friends.
Our newest friend is television host Ana Garcia, of The Ana Show.
"You can feel the positive energy here," she told the viewing audience before sitting down with students.
"I came here as the underdog," student Abigail Figueroa told her. But at Seeds, she learned to believe in herself. "When you come here…you're relevant."
Luis Ramirez completed his high school studies in Mexico, but after decades in the US, he realized he needed a GED for his next step: college.
"They [staff, tutors] just make you feel like you belong," Naydiluz Aponte said. "This is such a great experience."
Jose Rodriguez shared that he's getting his GED so he can be a cop, something he's wanted to be since he was a kid.
We loved having Ana at Seeds, and hope she returns soon!
*Correction: Staffer Billy Hallal is the Digital Literacy Coordinator at Seeds West, but that doesn't stop him from tutoring any student that needs help.
Seed is always looking for tutors who are fluent in Spanish to assist our Hispanic adult learners with earning their GEDs. Sign up for a tutor training.
# # #
KLK