August 01, 2023
Don't Talk Yourself Out of a Rewarding Opportunity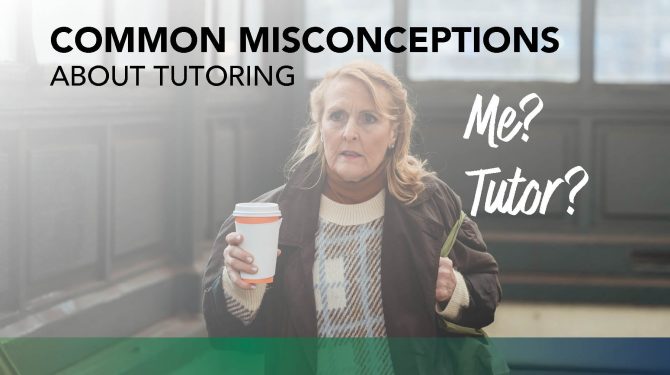 In today's busy world, finding the time and inclination to volunteer is often difficult.
And we've all done it. Talked ourselves out of wonderful volunteer opportunities.
Sometimes we think we don't have what it takes. Sometimes we think we don't have time. Sometimes we just don't understand the opportunity that is being presented.
We're all guilty of making excuses. No judgement here. But what if we told you that yes, YOU could be a tutor? And a great one, too!
COMMON MISCONCEPTIONS ABOUT TUTORING
People are always surprised when they learn more about tutoring adults at Seeds. Here are a few common myths and the reality of tutoring.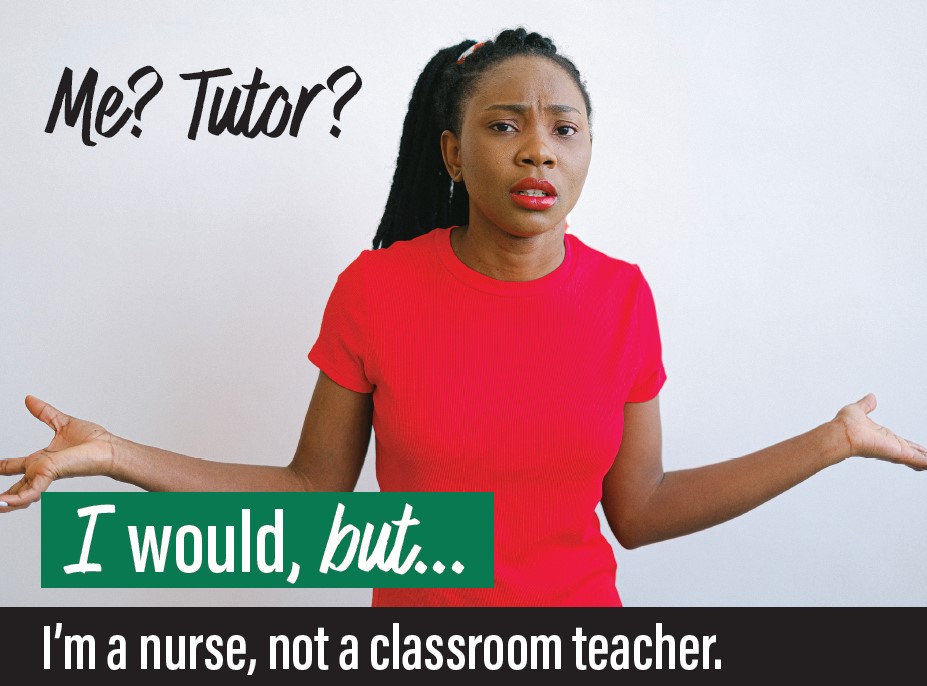 You don't have to be a teacher to be an excellent tutor. Seeds has tutors from all walks of life and industries, including retirees, real estate agents, nurses, college students, florists, even a scientist. And yes, we have a few teachers, too. As long as you have a high school diploma, YOU can tutor. Training and ongoing professional development are provided.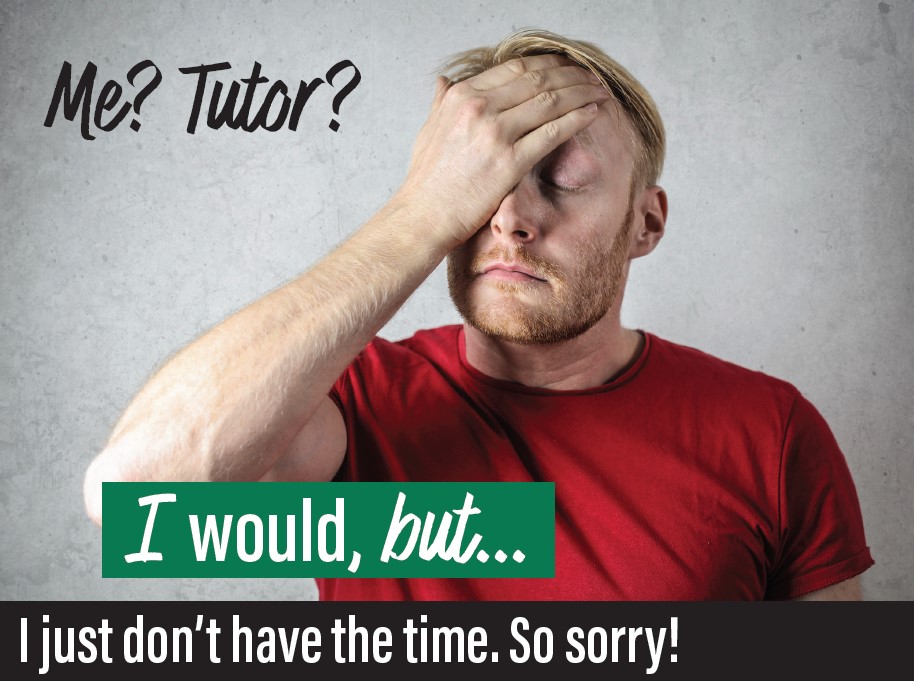 You might be surprised to learn that the time commitment is minimal: just 1% of your entire week! One class session (individual tutoring time) is just 2 hours. That's all it takes. And, if we're being perfectly honest, it's ok if you are unavailable some weeks all together.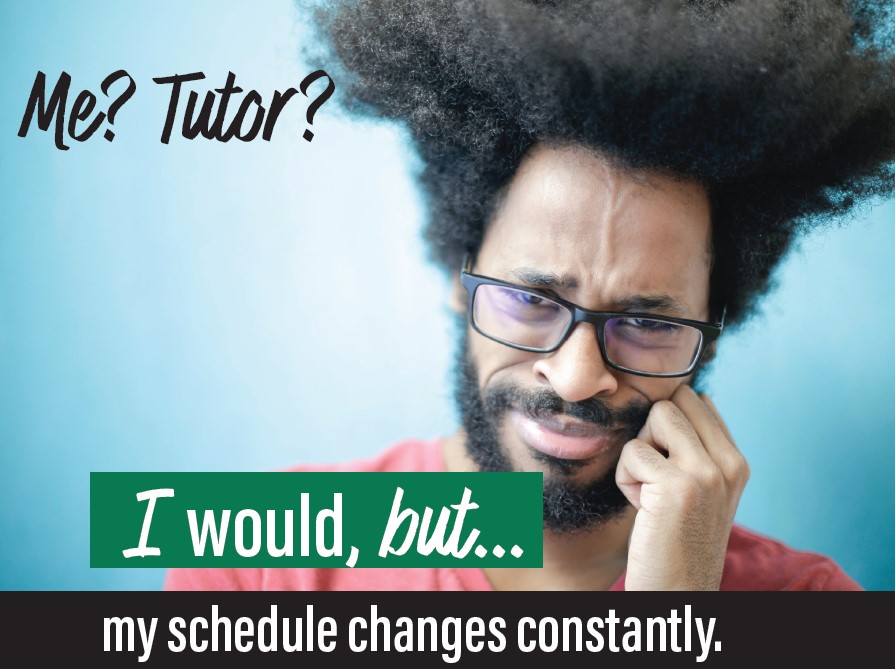 One of the biggest differences between Seeds and other GED programs is our commitment to flexibility. Because life gets in the way of even the most dedicated students, we don't have an attendance policy. That same flexibility is offered to our tutors. Come as often as you'd like, whenever your schedule allows.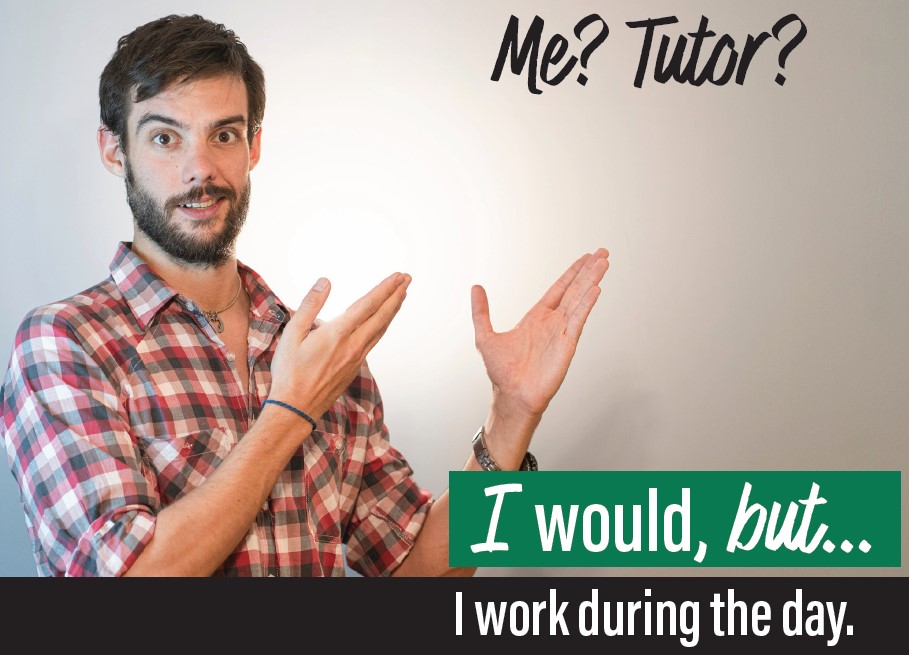 No problem! Seeds also offers evening sessions because many of our students work during the day, too. One of our biggest needs is for Virtual Tutors in the evenings. Head home after work, grab some dinner, and log on!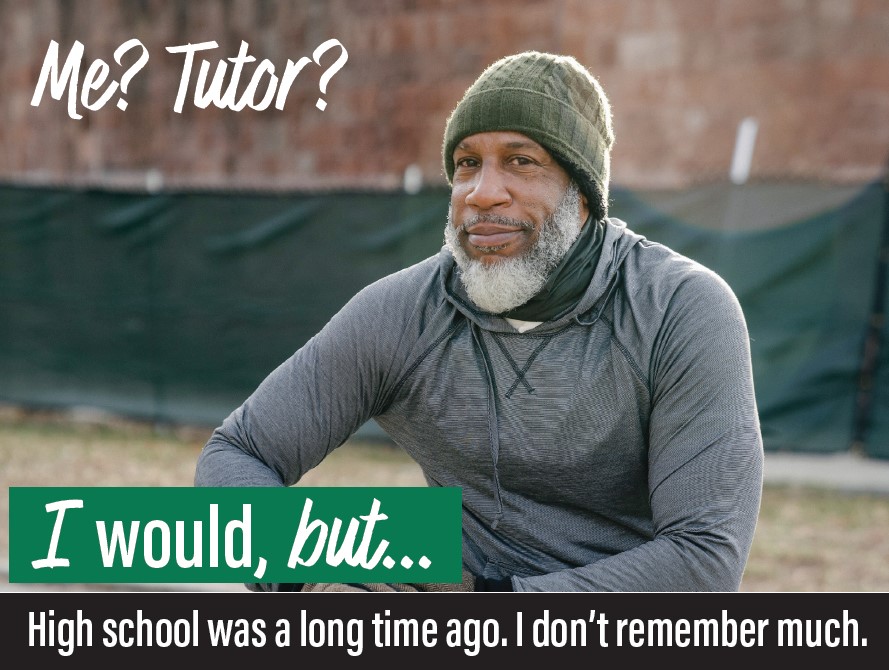 Most of our adult learners have been out of school for a long time, too. They appreciate your willingness to learn the concepts alongside them. If you get stuck, there are always staff members in the classroom to help you. (Plus, the answer keys are on the back of all of the packets!)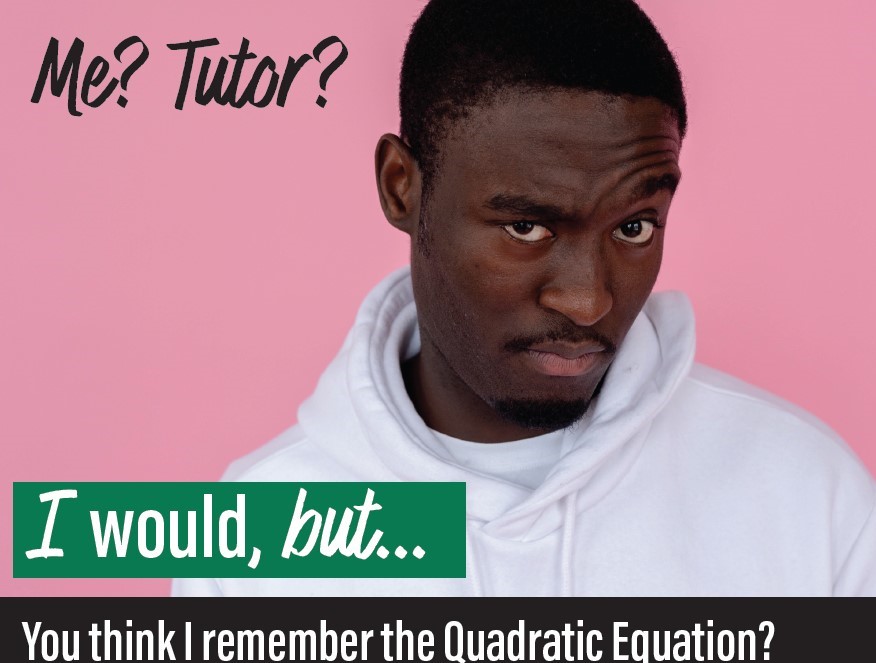 Good news. You don't have to! In fact, you don't have to tutor Math at all (unless of course you love it!) Tutors don't have to be experts in any subject. As long as you are wiling to learn with a student, you can tutor.
We encourage tutors to come once a week for a whole year, but it's not required. Seeds is flexible. We get it. Life gets in the way sometimes. Even if you are a snowbird heading south for the winter, you can still tutor. With both physical locations AND a virtual option, you can tutor in Cleveland all summer and transition to virtual when you're out of town.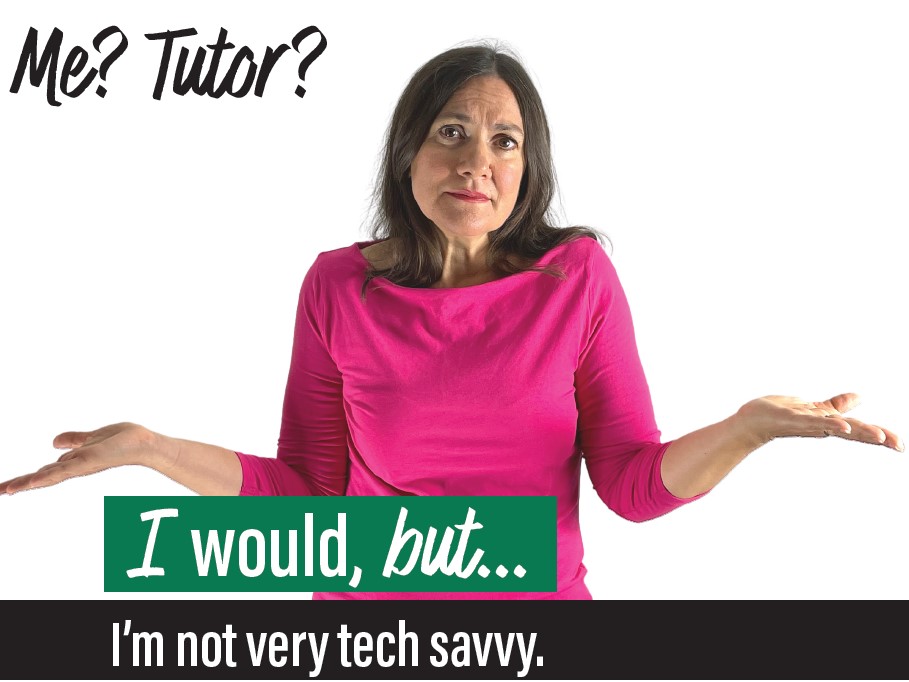 The Virtual Classroom is easier than it sounds. With just an internet connection and a couple of clicks, you're in a Zoom room with a student. Navigating screen-shares and other tricks are part of the Virtual Tutor Training.
Still not sure? We always need tutors in our physical classrooms. If you still want to try Virtual, our classrooms have computer labs, and you can try out the Virtual Classroom confidently, knowing a staff member can help if you need it.
---